1 Alpha Drive East, Pgh, PA 15238 in Harmar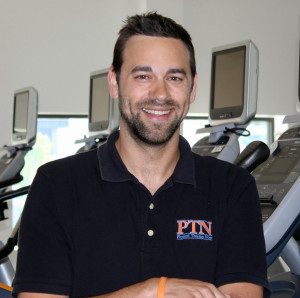 Physical Therapy Now Allegheny Valley is dedicated to enhancing and maintaining the lifestyle of residents living in and around the Allegheny Valley who are suffering from pain and movement disorders.  At Physical Therapy Now Allegheny Valley we enhance your life by developing specific individual strategies for YOU that will heal your body naturally in the least amount of time.
Our goal for YOU is always to achieve this without the need for medication, injections and surgery. We successfully handle the most complex orthopedic and sports medicine problems while telling you the truth about your condition. Our plan is designed for long term health to keep you pain-free and mobile throughout your life without needing to return for our services regarding the same condition.
Common conditions treated by Physical Therapy Now at Allegheny Valley are: Complex low back and neck pain, shoulder problems, elbow, wrist and hand problems, sacroiliac, hip, knee, ankle, and foot problems. All of our therapists evaluate and treat all movement disorders associated with walking and balance, pre and post surgical conditions and return to fitness conditions. In addition to our multi-specialty orthopedic practice Physical Therapy Now provides highly specialized personal training services at this location.
At Physical Therapy Now Allegheny Valley you do not need a referral from a physician to schedule an appointment and most insurances are accepted. Private pay and payment plans are available so that anyone can achieve health, wellness, and fitness without the burden of finances restricting a person's health goals. Please call our office at (412) 794-8352 for any financial planning questions.
If you would like to speak to a physical therapist for a free 15 minute phone conversation about your condition please click here.
To call and schedule a direct appointment click here.
Dr. Kevin David PT, DPT at PTN Allegheny Valley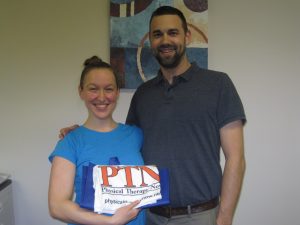 Dr. Kevin David graduated from Oregon State University in 2007 with a B.S. in Exercise and Sports Science and received his Doctorate in Physical Therapy (DPT) from the University of St. Augustine in August of 2011.  He has received extensive training in orthopedic, manual therapy, functional movement screens and advanced modalities designed to decrease pain and improve patient function. Dr. Kevin specializes in treating spinal disorders including low back pain, SI Joint dysfunction and cervical issues including neck pain, headaches and whiplash as well as many other conditions.
Over the past 4 years, Kevin has worked with athletes of all ages including high school state champion baseball and football players, NCAA division I soccer teams, NFL football players, professional mixed martial artists and PGA tour golfers.  Kevin has a passion for working with individuals of all ages in order to help them reduce pain, maximize functional ability and live life to the best of their abilities.
If you would like to email Dr. Kevin David specifically about your specific condition please email Dr. Kevin directly at kevingdavid@gmail.com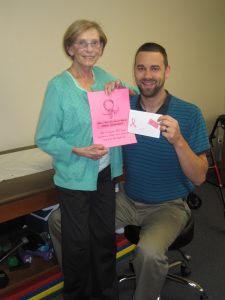 PTN Allegheny Valley is located within Alpha Tennis & Fitness of Pittsburgh.
No matter what your goals are, Alpha Tennis and Fitness will help you every step of the way to ensure results and get you in the shape of your life.
Support – Consistent support to answer any question or problem you may have.
Shape up – Lose weight, increase muscle tone and feel more confident than ever!
Joint Health – A greater range of motion and joint movement to keep you healthy.
Nutrition – Learn about and implement a diet that will transform your physique.