Hartwood Towne Centre, 3392 Saxonburg Blvd. Suite 330, Glenshaw, PA 15116
Physical Therapy Now Fox Chapel/Glenshaw  is dedicated to enhancing and maintaining the lifestyle of residents living in and around the Fox Chapel, O'Hara Township, Allison Park, Hampton Township, and Indiana Township, who are suffering from pain and movement disorders.  At Physical Therapy Now Fox Chapel we enhance your life by developing specific individual strategies for you that will heal your body naturally in the least amount of time.
Our goal for you is always to achieve this without the need for medication, injections and surgery. We successfully handle the most complex orthopedic and sports medicine problems while telling you the truth about your condition. Our plan is designed for long term health to keep you pain-free and mobile throughout your life without needing to return for our services regarding the same condition.
Common conditions treated by Physical Therapy Now Fox Chapel are: Complex low back and neck pain, shoulder problems, elbow, wrist and hand problems, sacroiliac, hip, knee, ankle, and foot problems, urinary and bowel incontinence, pelvic pain and dysfunction.
All of our therapists evaluate and treat all movement disorders associated with walking and balance, pre and post surgical conditions and return to fitness conditions. In addition to our multi-specialty orthopedic practice Physical Therapy Now provides highly specialized personal training services for those with pelvic pain and incontinence at this location.
At Physical Therapy Now Fox Chapel you do not need a referral from a physician to schedule an appointment and most insurances are accepted. Private pay and payment plans are available so that anyone can achieve health, wellness, and fitness without the burden of finances restricting a person's health goals. Please call our office at (412) 794-8352 for any financial planning questions.
If you would like to speak to a physical therapist for a free 15 minute phone conversation about your condition please click here.
To call and schedule a direct appointment click here.
Dr. Tyler Bordick PT, DPT at Physical Therapy Now Fox Chapel/Glenshaw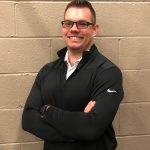 Dr. Bordick earned a Bachelor's degree in Exercise Science from Gannon University in 2012 and a Doctor of Physical Therapy degree from Slippery Rock University in 2015. Since then, he has been working in an outpatient environment concentrating on complex orthopedic, sports medicine patients, personal training and the the complex athlete.
Dr. Bordick specializes in treating all types of conditions such as acute and chronic lumbar and cervical spine pain, complex shoulder problems, the knee and ankle/foot conditions to name a few. Dr. Bordick also has been trained to integrate the acute physical therapy patient to higher level sports and agility training of the collegiate and professional athlete. Additionally, he has experience with advanced post-surgical conditions and incorporates exercise and manual techniques in the treatment of his patients.