PTN Vesla 360 in Cranberry Twp. specializes in resolving low back pain, shoulder pain,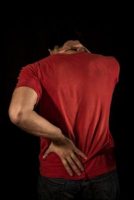 knee pain, hip pain, neck pain, ankle and foot problems, vertigo and balance problems and other orthopedic issues.
PTN Vesla 360 has joined the other 3 Physical Therapy Now clinics to deliver the most specialized orthopedic and sports medicine physical therapy, sports performance, and medical massage services to keep you moving forward with your mobility and lifestyle.
Did you know that our specialists have over 20 years of combined experience and are ready to return you to full function without the need for medication, shots, or surgery?
We are happy and excited to serve the Cranberry Twp. area.  It will be added to the many other communities that we will provide excellent service to with our other offices in located in Harmar, Fox Chapel, and Penn Avenue in the Strip District. If you need sports performance services, physical therapy, massage or just need help with eliminating low back and neck pain, hip and knee issues, ankle and/or balance problems then PTN Vesla 360 in Cranberry is the place to get started. Call our office with any questions at (724) 591-8228.