Michael Ricchiuto, PT, MPT EMT-P, Founder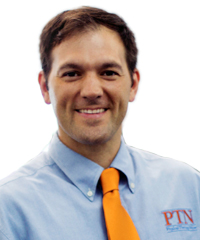 Mike graduated from the University of Delaware in 1996 with a B.A. in Biology and then received a Master's degree in Physical Therapy from Chatham University in 2001. Michael has been providing outstanding outpatient orthopedic and neurological physical therapy services for 19 years throughout the communities of the Pittsburgh area where he was born and raised.
In 2007 Michael founded Physical Therapy Now LLC, an outpatient physical therapy clinic with the intention of providing one-on-one individualized and specialized physical therapy care to those who are injured and ill. Michael has embraced wellness as a focal point for integrating physical therapy services to meet the physical and mental demands of the injured patient in today's healthcare environment. This goal directed care must integrate into the patient's individual lifestyle. Michael realized that maximizing a patient's physical goals can not be achieved without comprehensive analysis of a patient's life and direct time spent with the patient. Michael continues to achieve excellence in rehabilitation while implementing the latest and most effective physical therapy techniques.
---
Dr. Tyler Bordick, PT, DPT Director at PTN Chapel/Glenshaw Clinic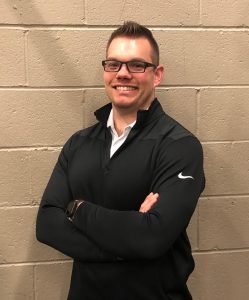 Dr. Bordick earned a Bachelor's degree in Exercise Science from Gannon University in 2012 and a Doctor of Physical Therapy degree from Slippery Rock University in 2015. Since then, he has been working in an outpatient environment concentrating on complex orthopedic, sports medicine patients, personal training and the the complex athlete. Dr. Bordick specializes in treating all types of conditions such as acute and chronic lumbar and cervical spine pain, complex shoulder problems, the knee and ankle/foot conditions to name a few. Dr. Bordick also has been trained to integrate the acute physical therapy patient to higher level sports and agility training of the collegiate and professional athlete. Additionally, he has experience with advanced post-surgical conditions and incorporates exercise and manual techniques in the treatment of his patients.
---
Dr. Lindsey Vrabel, PT, DPT Director at PTN Cranberry Clinic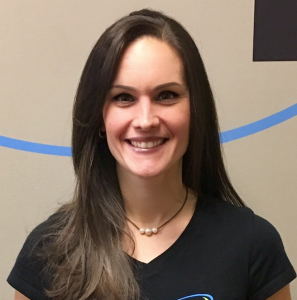 Dr. Vrabel earned her Doctorate of Physical Therapy from the University of Pittsburgh in 2005.  In her 10 + years of experience, she has worked throughout the Pittsburgh area in various outpatient clinics specializing in orthopedic, sports medicine and pediatric physical therapy.
Dr. Vrabel has a strong interest in the treatment of spine and sacroiliac joint dysfunction through the use of manual therapy, as well as the rehabilitation of hip pathology.  She is currently pursuing her fellowship in orthopedic manual therapy and training to become a Certified Orthopedic Manual Therapist
 As a former gymnast, Lindsey brings extensive expertise in the treatment of gymnasts at all levels of competition.
---
Dr. Brittany Lowe PT, DPT Director at PTN Penn Avenue Clinic
Dr. Brittany Lowe graduated from the University of Pittsburgh in 2012 with a B.S. degree in psychology and from Chatham University in 2014 with a Doctor of Physical Therapy degree. Brittany's passion is working in orthopedics and sports medicine settings with a focus on manual therapy techniques combined with providing skilled training in therapeutic and functional exercise.  She believes in building a strong relationship with her patients through one-on-one treatment in order to assist them in getting better faster and to reach their personal functional goals."
---
Donna Mercurio, LMT  Massage Therapist at PTN Fox Chapel/Glenshaw
Licensed massage therapist Donns Mercurio specializes in deep tissue, Swedish, maternity, sports, hot stone and chair massages at our Fox Chapel/Glenshaw location. Book your appointment today by calling 412-794-8352.