Michael Ricchiuto, PT, MPT EMT-P, Founder & Director of Allegheny Valley Clinic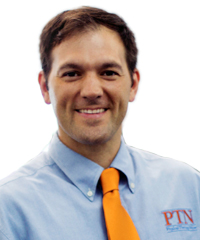 Mike graduated from the University of Delaware in 1996 with a B.A. in Biology and then received a Master's degree in Physical Therapy from Chatham University in 2001. Michael has been providing outstanding outpatient orthopedic and neurological physical therapy services for 15 years throughout the communities of the Pittsburgh area where he was born and raised.
In 2007 Michael founded Physical Therapy Now LLC, an outpatient physical therapy clinic with the intention of providing one-on-one individualized and specialized physical therapy care to those who are injured and ill. Michael has embraced wellness as a focal point for integrating physical therapy services to meet the physical and mental demands of the injured patient in today's healthcare environment. This goal directed care must integrate into the patient's individual lifestyle. Michael realized that maximizing a patient's physical goals can not be achieved without comprehensive analysis of a patient's life and direct time spent with the patient. Michael continues to achieve excellence in rehabilitation while implementing the latest and most effective physical therapy techniques.
---
Dr. Kira Steele, PT, DPT Director of the Fox Chapel Clinic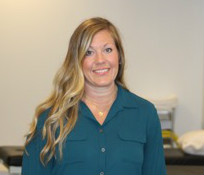 Dr. Steele graduated from Chatham University in 2013 with a Doctor of Physical Therapy degree. Since then, she has been working in an outpatient environment, specializing in pelvic floor therapy and lymphedema and swelling management. Dr. Steele specializes in treating all types of pelvic floor dysfunction, including incontinence, pelvic pain, frequency and urgency, post-prostatectomy, and prenatal and post-partum musculoskeletal pain, to name a few. Dr. Steele also has been trained to treat and manage lymphedema and wounds and provide follow-up care to patients throughout their life. Furthermore, she has been an integral part in reducing swelling for post-op and post- traumatic injury patients so that they can have better outcomes and more quickly regain range of motion and return to function. Additionally, she has experience with orthopedic injuries and incorporates exercise and manual techniques in the treatment of the complex female athlete.
---
Dr. Lindsey Vrabel, PT, DPT Director of PTN/Vesla 360 Cranberry Clinic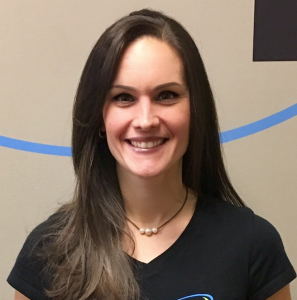 Dr. Vrabel earned her Doctorate of Physical Therapy from the University of Pittsburgh in 2005.  In her 10 + years of experience, she has worked throughout the Pittsburgh area in various outpatient clinics specializing in orthopedic, sports medicine and pediatric physical therapy.
Dr. Vrabel has a strong interest in the treatment of spine and sacroiliac joint dysfunction through the use of manual therapy, as well as the rehabilitation of hip pathology.  She is currently pursuing her fellowship in orthopedic manual therapy and training to become a Certified Orthopedic Manual Therapist
 As a former gymnast, Lindsey brings extensive expertise in the treatment of gymnasts at all levels of competition.
---
Dr. Brittany Lowe PT, DPT at PTN Penn Avenue
Dr. Brittany Lowe graduated from the University of Pittsburgh in 2012 with a B.S. degree in psychology and from Chatham University in 2014 with a Doctor of Physical Therapy degree. Brittany's passion is working in orthopedics and sports medicine settings with a focus on manual therapy techniques combined with providing skilled training in therapeutic and functional exercise.  She believes in building a strong relationship with her patients through one-on-one treatment in order to assist them in getting better faster and to reach their personal functional goals."
---
Heather Betancourt Director of Fitness at PTN Cranberry
Heather attended Seton La-Salle high school here in Pittsburgh. As a Pittsburgh native she played 6 years of goalkeeper with Beadling soccer club, 4 seasons on ODP. As a graduate of  The University of Dayton with a degree in Exercise Science, she won an Atlantic 10 championship, competing in 1 NCAA DI tournament in Soccer. Heather has extensive knowledge in competitive soccer, baseball, weight loss, and strength and conditioning of youth to seniors. Heather is currently helping  athletes of all ages, weekend warriors, and those who are just getting started in fitness to achieve their fitness goals.