Michael Ricchiuto, PT, MPT EMT-P, Founder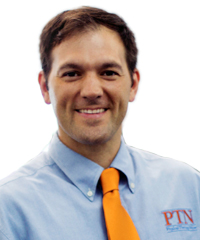 Mike graduated from the University of Delaware in 1996 with a B.A. in Biology and then received a Master's degree in Physical Therapy from Chatham University in 2001. Michael has been providing outstanding outpatient orthopedic and neurological physical therapy services for 19 years throughout the communities of the Pittsburgh area where he was born and raised.
In 2007 Michael founded Physical Therapy Now LLC, an outpatient physical therapy clinic with the intention of providing one-on-one individualized and specialized physical therapy care to those who are injured and ill. Michael has embraced wellness as a focal point for integrating physical therapy services to meet the physical and mental demands of the injured patient in today's healthcare environment. This goal directed care must integrate into the patient's individual lifestyle. Michael realized that maximizing a patient's physical goals can not be achieved without comprehensive analysis of a patient's life and direct time spent with the patient. Michael continues to achieve excellence in rehabilitation while implementing the latest and most effective physical therapy techniques.
____________________________________________________________________________________________
Dr. Lindsey Vrabel, PT, DPT Director at PTN Cranberry Clinic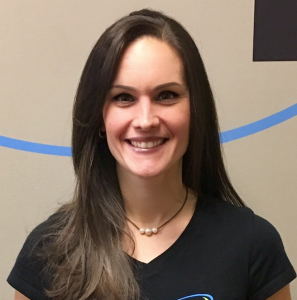 Dr. Vrabel earned her Doctorate of Physical Therapy from the University of Pittsburgh in 2005.  In her 10 + years of experience, she has worked throughout the Pittsburgh area in various outpatient clinics specializing in orthopedic, sports medicine and pediatric physical therapy.
Dr. Vrabel has a strong interest in the treatment of spine and sacroiliac joint dysfunction through the use of manual therapy, as well as the rehabilitation of hip pathology.  She is currently pursuing her fellowship in orthopedic manual therapy and training to become a Certified Orthopedic Manual Therapist
 As a former gymnast, Lindsey brings extensive expertise in the treatment of gymnasts at all levels of competition.
____________________________________________________________________________________________
Heather Zinger, MPT at PTN Penn Avenue Clinic

Heather has been practicing orthopedic and sports medicine physical therapy for over 20 years earned her Master's Degree in Physical Therapy from the University of Pittsburgh. Heather holds a Bachelor's Degree in Psychology with a minor in Neuroscience and has been implementing the latest advancements in physical therapy to achieve high results for her patients.
As a mentor for colleague's and students Heather prides herself on building strong relationships with her patients and understanding the mental, physical, and social challenges that patients have in dealing with musculoskeletal disorders.
____________________________________________________________________________________________
Dr. Brittany Lowe PT, DPT at PTN Penn Avenue Clinic

Dr. Brittany Lowe graduated from the University of Pittsburgh in 2012 with a B.S. degree in psychology and from Chatham University in 2014 with a Doctor of Physical Therapy degree. Brittany's passion is working in orthopedics and sports medicine settings with a focus on manual therapy techniques combined with providing skilled training in therapeutic and functional exercise.  She believes in building a strong relationship with her patients through one-on-one treatment in order to assist them in getting better faster and to reach their personal functional goals."
____________________________________________________________________________________________
Beth Stebbins PT, Director at PTN Fox Chapel Clinic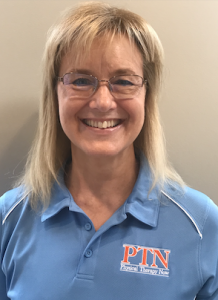 Beth is a graduate of the University of Maryland and brings over20+ years of orthopedic, sports medicine, and neurological rehabilitation experience to Physical Therapy Now's experienced team. As a former collegiate and Junior Olympic gymnast and bodybuilder, Beth's background brings a highly unique expertise to those from all age groups who may be suffering from pain and mobility issues related to specific orthopedic conditions related and non-related to sport, and work injury. Additionally, Beth has over 15 years of working with patients who suffer from neurological and neuromuscular disorders at a major hospital in the Pittsburgh area.  Beth has been providing exceptional results to those suffering from complex walking, standing, and other mobility related problems related to stroke, spinal cord injury, Parkinson's disease, Multiple Sclerosis and other acute and chronic neurological conditions.
Beth has also been a Partner in Care with the National Multiple Sclerosis Society for over 5 years. As a strong advocate for this organization Beth has been providing expert direction for those who may be having physical mobility problems associated with this and other neurological diseases.
Beth is currently accepting new patients at Physical Therapy Now's Fox Chapel office.
____________________________________________________________________________________________
Donna Mercurio, LMT  Massage Therapist at PTN Fox Chapel/Glenshaw
Licensed massage therapist Donna Mercurio specializes in deep tissue, Swedish, maternity, sports, hot stone and chair massages at our Fox Chapel/Glenshaw location. Book your appointment today by calling 412-794-8352.
________________________________________________
Mike Hewitt, BS Elite Sports Personal Trainer and Coach
Strength trainer Mike Hewitt has been training clients for over five years. Whether you are a collegiate athlete looking to dominate your sport or someone who is looking to shed a few pounds and gain strength, Mike has you covered. Mike works very closely with his clients to make sure that they achieve their goals and has tailored training from top level adult athletes to children of all levels.  If you would like to try a FREE SESSION with Mike to  achieve higher fitness goals then call 412-794-8352 for details.