Attention Walkers and Runners

There are many reasons why some people  develop knee pain. We help to rank the top 5  knee problems and are as follows:
1) Improper foot wear- Did you know that old shoes can contribute to 70% of ankle and foot problems which can lead to knee, hip, and low back problems if you are involved in a repetitive sport like running?
Running shoes are made from a mixture of rubber, plastic, foam, leather and fabric. As you run the material wears and breaks down with continued use.
After the life-span of the shoe has been reached your body has to adapt for changes in foot angles when striking the ground. This changes your body's biomechanics and places new stresses on tissues of the body that are not designed for stress.
These new forces will create inflammation and pain. What also results is the overuse of some muscle groups and underutilization of other muscle groups which continues to create imbalances in your body.
We recommend for every 500 walking or running miles that you change your shoes. This could become costly but remember, this is the only equipment that you have for this sport and fixing your body is more expensive.
IF YOU WOULD LIKE TO SCHEDULE A FREE PHONE CALL TO DISCUSS YOUR KNEE PROBLEM CLICK HERE
2) Foot striking problems- The way that your foot strikes the

ground makes a complete difference in the way that your body dissipates forces and most runners are completely unaware of how they foot strike.
Remember from Newton's 3nd law of motion "For every action there is an equal and opposite reaction".  How this can be applied to runners is simple.
When your foot strikes that ground  the forces that are generated by you striking the ground are the same as those that translate back into you.
If your foot is not in it's normal "locked" state at the ankle because of an altered foot strike then those forces will be dissipated further up your body by tissues, joints and bones that were not designed to accept energy.
If you want to know how you foot strike please contact our office at (412) 794-8352.
3) Spinal immobility/hypermobility problems- Just as

important as it is to make sure that you have proper footwear, it is as important to make sure that all of the joints in your body are moving through their full range of motion.
Some joints can become locked by tight muscles, scar tissue and ligamentous problems amongst other things.
Your full range of spinal motion is required to generate stability and movement of your body.
IF YOU WOULD LIKE TO SCHEDULE A FREE PHONE CALL TO DISCUSS YOUR KNEE PROBLEM CLICK HERE
4) Hydration/Nutrition problems- The adult human is composed anywhere between 50-75%  of water.
This water is vital for all major processes of function in the body from moving metabolites, to generating chemical reactions to heating and cooling of the body.
The knee is made of an encapsulated joint that requires "synovial fluid" as a medium for knee nutrition and joint motion.
Water provides elasticity within the tissues and the ability to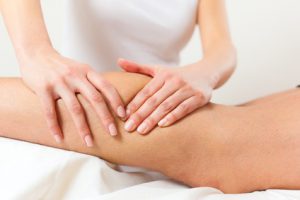 sustain absorption of forces within the knee.
5) Individual muscle length tension imbalances- Muscles of the body are arranged within complex lever and pulley systems.
These systems require a delicate balance between muscle strength or "shortening" of the muscles and muscle flexibility "lengthening" of the muscles.
Improper muscle balance can lead to conditions such as Illiotibial band syndrome, Piriformis Syndrome, Plantar fasciitis and others.
Diagnosing the right imbalances can eliminate these and other conditions.
6) Changes in running style and surface running- As discussed earlier the impact when a foot strikes the ground can be intense for a knee that may receive up to 4 times the runners body weight during each heel strike.
Some runners will train on a trail and then cross over to pavement when preparing for a marathon. This is to reduce the impact on their joints and muscles.
Frequently changing direction and running different courses also is advisable to minimize joint impact at the knees.
7) Poor proprioception- This strange word means that ability of the brain to quickly be alerted of the body's limb position with the ability to quickly initiate an action in the body.
This process is lacking when someone sustains an injury and does not restore itself without specific muscle and joint training.
IF YOU WOULD LIKE TO SCHEDULE A FREE PHONE CALL TO DISCUSS YOUR KNEE PROBLEM CLICK HERE
Unfortunately, even the most experienced runners forget or don't know that there are very specific things that can make or break their bodies.
They will either perform to their maximum or experience body breakdown due to neglected items during their training.
Did you know that you can objectively find out if you are at risk for an injury as a runner?
If you would like to learn more about how to receive a FREE 30 minute Discovery visit to find out if you are at risk for injury  CLICK HERE

 If you would like to learn more about how to stop knee pain
CLICK HERE to download the  free book.
 If you would like to have a specific question about knee pain or injury free running please personally email me at:
physicaltherapynow@gmail.com
or call me directly at (412) 794-8352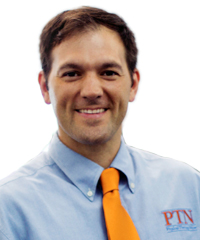 Michael  Ricchiuto MPT, EMT-P
Sports Physical Therapist at Physical Therapy Now