My Top 7 things to do in Pittsburgh without low back pain
1.) Running/Walking/Fishing in North Park
This is a must. If you haven't been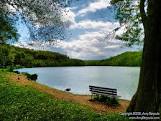 here this is a must. You can swim in the large wave pool, hike and bike and run around the 5 mile lake and the off road trails, paddle board and cook out at one of the many pavilions.
In fact!!!!! The best experience is to rent a pavilion and have a huge cook out with all of your friends and loved ones! Perfect!
2.) Ohio Pyle State Park
One of the greatest places right out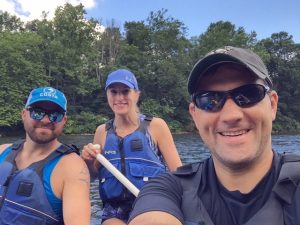 side of Pittsburgh about 1.5 hours away. Just fantastic! Every year since I was 16 my best friend and I would travel down the Youghiogheny River. These days we continue the tradition with our families.
3. Kennywood Not much needs to be said. If you haven't been to this unique park then you really haven't been to Pittsburgh. So this is a must and has to be a yearly trip that easily turns into a family tradition.
4.) The Pittsburgh Zoo 
The Pittsburgh Zoo is one of the nicest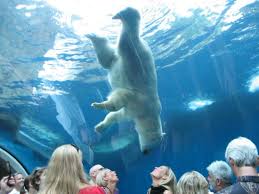 places to go year round in Pittsburgh. The greatest thing about the zoo is that if you go twice in one year you can pay for a season pass and this will allow you to go anytime. You have to visit the PPG Aquarium located within the zoo. This is definitely my favorite part!
5.) The Museums of Pittsburgh
 Carnegie museum, Andy Worlhall museum, Children's museum, Carnegie science center and the list goes on. These museums are some of the finest in the country and sometimes we don't take advantage of actually spending time to go to them.
6.) Bucco's Games 
Enough said. PNC Park is one of the most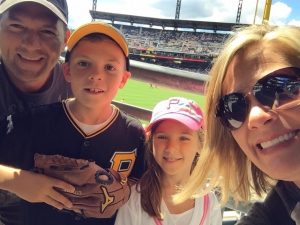 amazing parks in the U.S. and a trip to the park to see the Pirates is a must in the summer. Looking out onto the river in Pittsburgh on a summer night at the park is an incredible experience.
7.) Shopping in the Strip District 
There is no experience like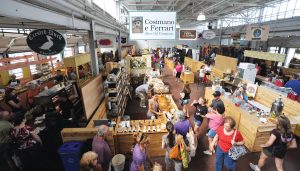 going to the Strip and grabbing a cup of coffee and shopping for produce on Penn Ave. on a Saturday or catching a bite to eat for lunch. It is just amazing!
Well there you have it!! My top 7 things to do in Pittsburgh if you don't have low back pain. Please leave your favorite things to do in and around Pittsburgh in the comments section below.
Now. If you do have low back pain then there is a ton that you can do to improve your lifestyle so that you can get out and experience Pittsburgh in the summertime.
If you would like to know how to eliminate your low back pain then let's have a conversation. Click on this link and pick a time. http://calendly.com/physicaltherapynow.
If you would like to read more about how you can eliminate your low back pain for good then click on the Free book below.
Have a great rest of the summer!