How Lack of Hip Strength Can Lead to Low Back Pain
There is a lot of literature out there that points to the strength of the pelvis as one of the stabilizers of the lumbar spine.
In fact, in our practice in Cranberry Twp, Harmar, Fox Chapel, and Pittsburgh. PA, we see patients who experience low back pain accompanied by weak hip and pelvic muscles.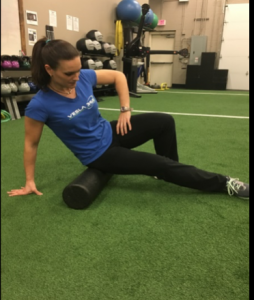 The interesting thing is when you start to strengthen the internal hip and pelvis muscles a person's low back pain is sometimes eliminated.
Now of course it is quite nieve to assume that this would work for every person who has low back pain but it does draw attention to the fact that as human beings our bodies are interconnected.
What this means is that our body responds to changes as a whole and when one part of the body is affected by weakness or structural change, then another part of the body somewhere distant is also compensated.
Here are some tips to improve your low back pain by strengthening your hips:
1)  Perform squats so that you can strengthen your glutes.
2) Move laterally (from side to side) to strengthen the lateral muscles in your hips.
3) Strengthen your abdominals and stretch tight muscle groups.
SO ARE YOU READY TO MAKE A CHANGE IN YOUR LOW BACK PAIN?
IF YOU HAVE BEEN LIVING FOR MORE THAN 2 WEEKS WITH LOW BACK PAIN THEN THE ANSWER IS "YES"!
If you have any questions we invite you to a private 15 minute FREE phone meeting to discuss any of this:
THE TRUTH IS THAT MOST PEOPLE SHOULD HAVE BEEN GETTING THERE LIFESTYLE BACK YEARS AGO.
IF YOU ARE NOT READY THAN THAT IS OK AS WELL! IF YOU WOULD LIKE MORE INFORMATION PLEASE  CLICK BELOW TO RECEIVE THIS FREE REPORT:
"THE 14 BEST KEPT SECRETS FOR STAYING PAIN-FREE AND AVOIDING DANGEROUS SPINAL SURGERY"